Talk to Us
We value feedback from our customers above all else. If you have a question or comment, we'd love to hear from you!  Please send in the form at the bottom of the page or email us directly and we'll respond to you as quickly as possible within 2 business days via phone or email.
Customer Service
Email: admin@namastefoods.com
Mailing:
Namaste Foods
PO Box 13177
Spokane Valley, WA 99213-3177
It has lots of answers.
Social Networks
We'd love you connect with you online! Please click the social media icons at the bottom left of the page.
Food Service/Bulk Baking Mixes
Many of our fantastic products are now available in 25 lb bags for Food Service. Minimum order 1,000 lbs. per sku. If you would like more information please click here, submit the form and we will get back to you right away.
Wholesale Bulk Ingredients
If you are in need of 25 lb bags of gluten and nut free bulk flours and baking ingredients, we can help. Click here to learn more.
Private Label & Co-Manufacturing
If you would like to offer one of our exceptional mixes under your own brand or have your own product and need a proven manufacturer, please click here.
Featured Friends:
Namaste Foods is proud to be a part of the SafeSnack Guide!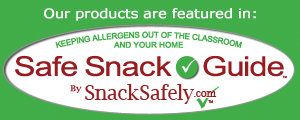 Namaste Foods is proud to be featured in MyHealthcareKit. MyHealthcareKit is an all-in-one food allergy kit designed for parents and caregivers, to help organize their child's allergic response medication and provide a plan during an allergic reaction. MyHealthcareKit helps you safely Master your Emergency!   
Send Us a Note
If your question is pertaining to an order you have placed, please include your order number under Message.
We will answer questions received on evenings, weekends and holidays the following business day.